About United Group Of Companies
We are one of the leading foundry group in South India manufacturing SG (Ductile) & GREY Iron castings.
We have always been known as a company for manufacturing and supplying high quality engineering, automobile, valve and industrial castings. We are maintaining reliable quality standards for each and every casting component we manufacture; hence we have earned good repute in the industry.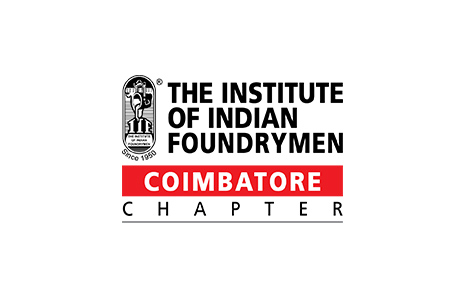 We have well-qualified and experienced personnel to produce quality castings and we always ensure good quality with On Time Delivery in our supplies.
Member of
The Indian Institute of Foundrymen (IIF)
Engineering Export Promotion Council (EEPC)
Coimbatore District Small Industries Association (Codissia)



Vision

To be a leading manufacturer of SG and Grey Iron casting with world class manufacturing facilities. To become the first preferred supplier with international standard and to provide fulfillment and prosperity to all our employees, suppliers and stake holders.




Mission

Our mission is to manufacture and supply SG and Grey Iron casting with high quality to entire satisfaction of the customer. We will do so by investing in reliable Go Green technologies. We will also provide a platform to enhance the skills and work environments continuously.
Milestones
Inception of United Foundries
First Expansion at United Foundries
Inception of Unicast Alloys Private Ltd.
Inception of Hitech Die Cast Private Limited
Second Expansion Modernization by adding High pressure DISA Line
First Expansion of Unicast Alloys
ISO 9001 : 2000 Certification , United Foundries
ISO 9001 : 2000 Certification, Unicast Alloys
ISO 9001 : 2000 Certification , Hitech Die Cast
Second Expansion of Unicast Alloys
ISO TS 16949 Certification , Hitech Die Cast
Inception of Unicast Alloys Machining Division, Coimbatore
ISO TS 16949 Certificate , United Foundries
ISO TS 16949 Certificate , Unicast Alloys
Unicast Alloys SQ mark Certification from HMI
United Foundries SQ mark Certification from HMI
Machining Division expansion by Adding VTL & CMM
ISO 14000 & OHSAS Certified at Unicast
Automatic moulding line (Koyo Japan) installed at Unicast
Automatic moulding line (SINTO Japan) installed at United Foundries
– Infrastructure increased to handle 1000tons/month at Unicast
Hitec Die cast equipped for Brake drum manufacturing with shot blast machine
Addition of 8 – VTL & 4 –VMC for machining of Brake Drums/ Wheel Hubs
Installation of wind mill 2 MW